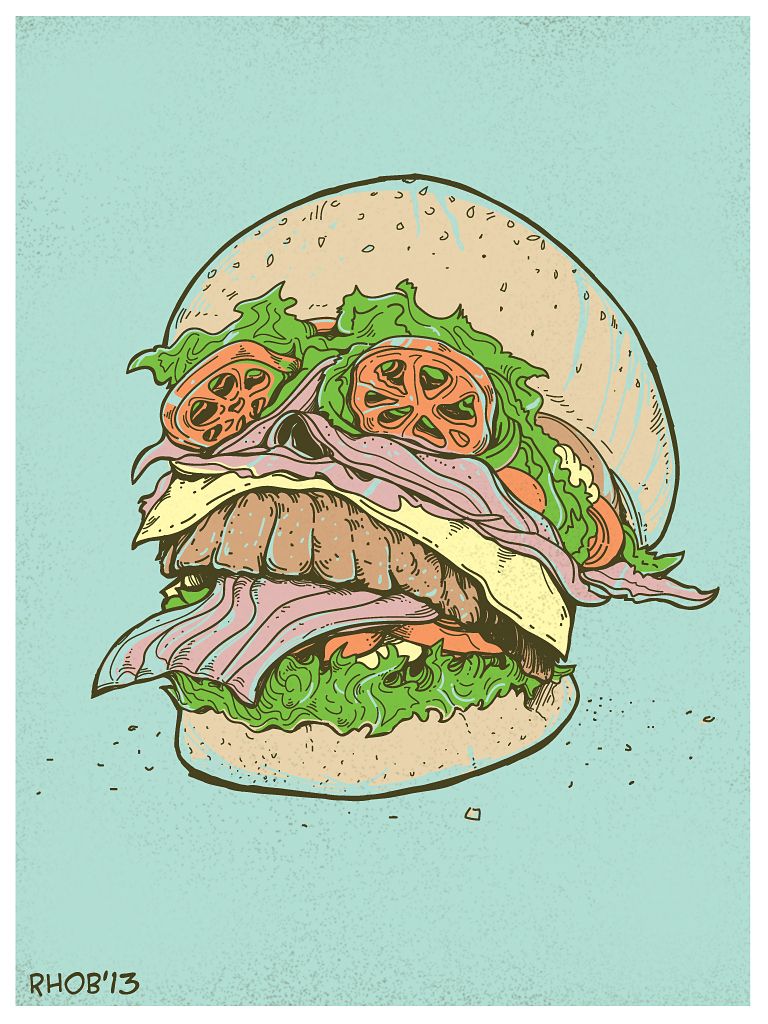 If this is the last blog you ever see from me it will be because of the funky tasting hamburger I had at dinner tonight. Please tell Maria I always loved her the most, and tell my siblings that they can split the profits from whatever unfinished manuscripts become best sellers. Next to the manuscripts they will also be able to find my gracious acceptance letter for my posthumous Pulitzer Prize Award.  It's been a true pleasure to blog with you all.
-
Sad news on the running front, for the first time all year I failed to finish the workout as it was written. In my defense going from running a maximum of 3/4s of a mile to running two miles is not an easy task. I made it around 1.6 miles, walked for a minute, then finished the run strong. I was not disappointed in the performance at all, and I can't wait to take another crack at it on Monday. There's a tenaciousness that sets in when I really start to clamp down on a goal, and little failures like today inspire me to work harder. It's a been a long and brutal winter, and the only redeeming thing about it for me is that I have plenty of time to train to get to running a 5K before the snow melts and the races start.
As I mentioned the other day, I have been reading The Brief Wondrous Life of Oscar Wao. Today I took a deep dive into the book and it has me completely under its spell. I love the way Diaz tells the tale of Oscar and his family. The conversational tone of Junot's prose is a pleasure to read, and the way the story zigzags all over the place makes me feel like I'm in a Bounce Castle filled with emotion. Also - let's face it -any book that has a protagonist who grows up reading a ton of fantasy and sci-fi novels, has girl problems and becomes a writer, is going to ring all my bells. Once I finish up here, I plan on reading the book until I pass out, and I'll probably have a review ready by Sunday: unless the plot takes a serious nosedive, it will be a very positive one.
-
Had a conversation this week that centered around why I read so many fiction vs. nonfiction books. The easy answer I have for that question is that I spend all day reading nonfiction pieces, from a variety of places. When I get up I look to putz around on new sites like Reuters and The New York Times. Throughout the day I am, as I'm sure you are, bombarded with dozens of links to interesting articles from all over the web. Even when I'm at the gym, or making dinner, I am usually listening to a podcast that is basically someone reading nonfiction work to me: This American Life and RadioLab for example. Some are quick to lament the amount of reading our generation does, but when you really take the time add up all the stories we read through on a daily basis, I would guess it would amount to more than the average person was reading twenty years ago. That's just a guess, I'm sure there are studies that will either back me up on this, or make me look like a complete fool.
The other major factor in my reading habits is that I went a good five years without reading more than a handful of fiction titles. There is so much amazing fiction out there that I have to catch up on, whether it be classics like Ulysses and Moby Dick, or modern classics like The Goon Squad or the book I'm reading now (see above). If I would have stayed on the track that I was on a couple of years ago, there is no way I would have read Infinite Jest or The Brother Karamazov, two books that have changed my life. It also seems ridiculous that I had not read George Saunders until last year, because he is a national treasure that is on my personal Mt. Rushmore of favorite authors.  I cringe to think about how many other classics I've missed out on in the last ten years, and now I'm overcompensating to make up for lost time.
There are still plenty of nonfiction books on my TBR list, a few of which are purchased and ready to be read. I have no qualms with people who exclusively read nonfiction, the world is filled with an infinite amount of compelling stories. It would take many lifetimes to read through all of the great fiction OR nonfiction books out there, and if your tastes trend towards things that actually happened, I say read what makes you happy. I personally find that fiction has a way of exploring the questions about humanity that are hard, but not impossible, to answer in nonfiction works. If nothing else, nonfiction limits a writer to that which has happened, creating a finite amount of human experiences to capture, whereas fiction writing allows for infinite universes to explore.
Right now I'm in the mood to explore the infinite.